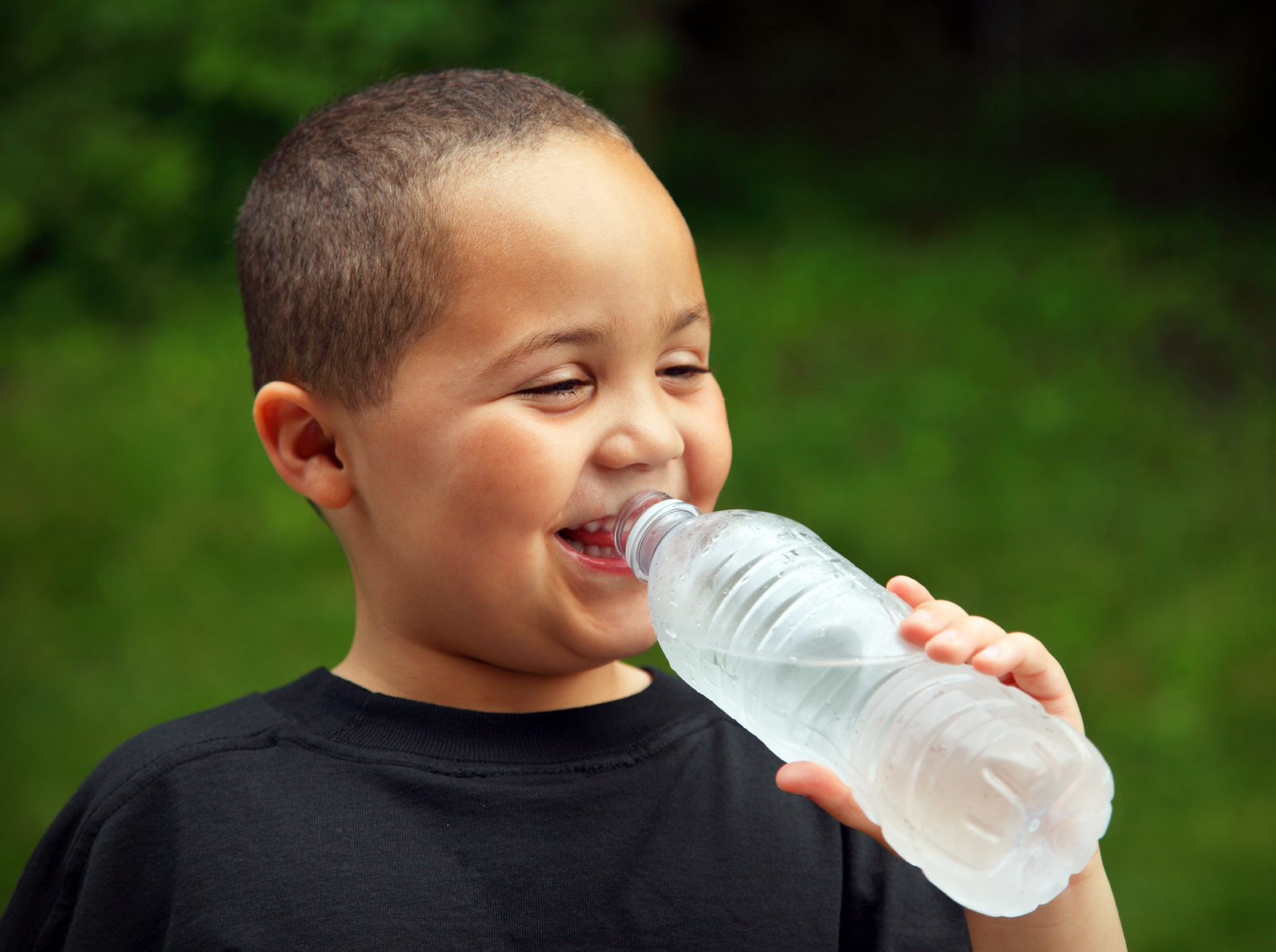 Healthy habits start early and drinking enough water is very important for children to learn so their body can function properly and they can feel their best. Child care settings have a unique opportunity to help children learn healthy eating and physical activity habits to help shape the rest of their lives. Water is the best drink for young children.
Child care centers and family child care homes participating in Child and Adult Care Food Program (CACFP) must make water available to children and offer it to them throughout the day. Water cannot be served in place of milk. However, providers may offer it alongside milk or during snack when no other beverages are served.
Flavored water has grown in popularity and CACFP allows water flavored with fruits, vegetables and herbs as long as plain, potable water is available. Commercially flavored water is not allowed. Try flavored water with your children, they will love it!
Supplying water bottles or allowing children to bring their own water bottle to child care is up to each provider. What type of material is best for a young child's water bottle? Here are a few things to consider:
Cost – stainless steel bottles are pricey; plastic ones are usually the cheapest (look for BPA-free plastic)
Durability – plastic bottles aren't made to last forever; aluminum will last longer than plastic but usually not as long as stainless steel (check for dishwasher safe)
Spout – a soft straw spout is best for your toddler and it won't accidentally hurt their developing teeth; a softer spout is also a good idea for younger kids who like to walk around while drinking
Highly rated water bottles for kids:
Drinking more water instead of sugar sweetened beverages is a 5-2-1-0 Healthy Choices Count message. Share the 5-2-1-0 resources with parents so they can be good role models.
Our first exposure shapes us. Help the children in your life drink more water by giving a new water bottle as a holiday gift this year! Please follow us on Facebook: #IowaCACFP
Tags: water , beverage , CACFP
« Back